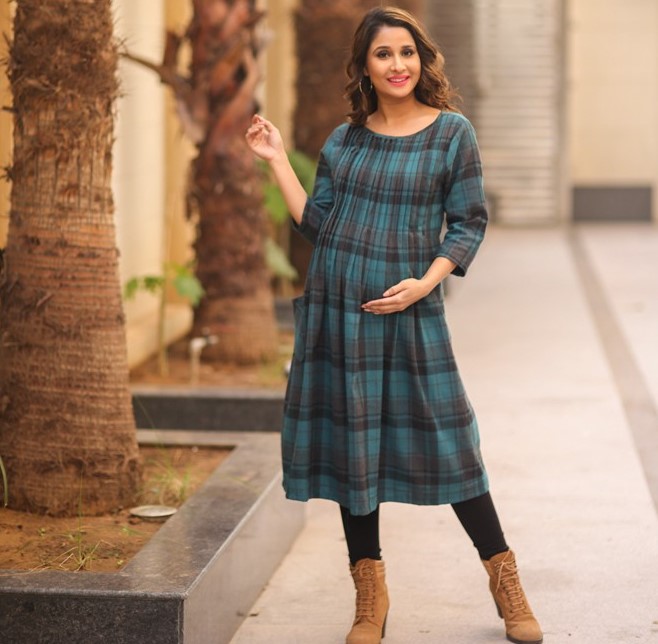 Because this is going to be the most beautiful phase of your life and you deserve to look your best now! And who said mommies-to-be cannot be fashionable? Today, designers are all the more interested in creating unique and fashionable maternity wear as they understand that pregnant women need to look just as gorgeous and feel as confident as anyone else. Here are the coolest brands that are totally killing it in terms of maternity wear and giving all the mums-to-be some major #Fashiongoals.
Momzjoy
Momzjoy is one of the most popular brands in terms of maternity wear that is also preferred by a lot of celebrities as they have a variety of choices for the fashion-forward mommies-to-be. From designer skirts, dresses, to tank tops, you can take your pick from anything you are comfortable wearing. It has also won many awards for being the most stylish brand. So ladies, what are you waiting for?
2. Mama Couture
Are you a lover of all things fashion and couture? If you are, then Mama Couture is the brand for you. Founded by Shradha Sud, this brand is the dream of every pregnant woman come true as the clothes designed are not only stylish but also extremely comfortable to wear. Whether you like dressing up in Indian wear or Western wear, you will find it all under one roof.
3. Ajio
Ajio is a super popular brand with thousands of styles for everyone to choose from. So, when they launched their maternity section it was no surprise that they gained so much popularity. From long dresses to gorgeous tops, Ajio will leave you exhausted with the number of options and vibrancy in clothing that they carry. So, mommies, get Ajio'ing right away!
4. H&M
Our love for H&M knows no bounds. Their super stunning collection is something to look forward to always. And trust us, their maternity line is to die for. With super chic and trendy outfits, you are definitely in for a splurge at their multiple outlets all over Delhi NCR.
5. Morph Maternity
With outfits like capris, dungarees, shorts, dresses, and much more available, you do not have to worry about running out of clothes to wear during your pregnancy. Morph is very popular amongst the mommies-to-be and they carry a variety of options in many sizes.
6. Oxolloxo
Quirky and fun is what best describes Oxolloxo the best. You can take your pick from their stylish tunic for work and casual outings, maxi dresses for a fun brunch out with friends and family and shift dresses for dinner nights. You will be spoilt for choices for sure.
7. Zivame for Mom
Not just our outerwear, but what we wear beneath also matters. During pregnancy, moms need a whole new lingerie stack and that is what Zivame has done by curating a special range for moms-to-be with tummy tuckers, sleepwear, bras, shapewear, etc. If you are lookinf for sexy, yet comfortable underwear, you should definitely try Zivame!
Featured image source: Momzjoy.com