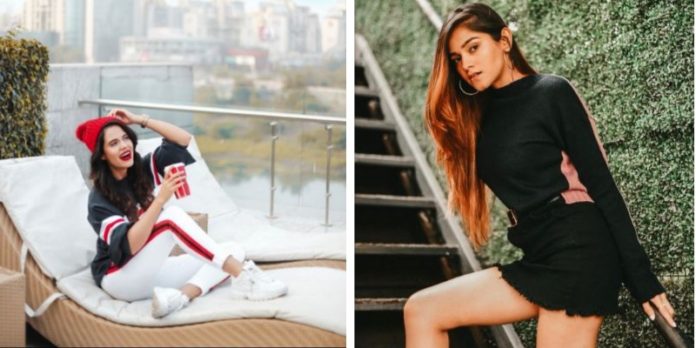 Aren't winters our absolute favourite time of the year? The chilly wind, the gorgeous clothes, bright sun and the forever festive mood are enough to get our spirits high! Winter deserves a separate wardrobe of its own, so here we are with a list of the trendiest fashion essentials you need in your wardrobe this season.
Long Overcoats
Long overcoats on top of any outfit screams elegance. If you're ever in doubt about what to wear, throw on an overcoat (dark colours work best) and get ready to step out into the winter wonderland.
Turtle Necks
A mono colour basic turtle neck sweater is definitely a winter fashion essential. It looks classy and sexy at the same time. You can team it up with either a cute mini skirt or a pair of jeggings and boots, and trust us, all eyes are going to be on you!
Boots
Boots have to be the trendiest piece of fashion accessory that every girl needs in winters. Be it ankle length, calf-length, knee-high or thigh-high boots, we want it all! A pair of good looking boots can completely revamp your look in seconds. So girls, what are you waiting for? Go splurge on those gorgeous beauties you spotted at the mall!
Black Leather jacket
Those who say leather jackets are not in vogue never owned one. We've all had those days when our ensemble looks plain, but with that one layer of leather jacket you can change the game. Whether it is a casual look you are trying to carry off or a glam one, a black leather jacket will always come to your rescue.
Knitted dress
Winter or summer, a cute dress should always be a basic fashion piece in our wardrobe. Knitted dresses in winters are quite a hit. It looks flowy and also gives that extra amount of oomph. Pair it up with heels or boots and a jacket, and get ready to roll this winter!
6. Plaids
Plaid checks will always be one of our favourite prints. It is classy, cute, and sexy, all at the same time. A plaid skirt looks gorgeous with any basic tee or sweater and also looks edgy. You can even try out plaid jackets, blazers, trousers and what not. Next time you go shopping, you know what to pick!
https://www.instagram.com/p/Br_WrF3AGXs/?utm_source=ig_web_copy_link
7. Clinched waist
Clinched waist outfits are the "IN" thing this season and we have seen a lot of celebrities and fashion bloggers sporting it. It gives an impression of height and a slimmer waist and is perfect for a glam, party look. Aren't we loving the sound of this already?
8. Shrobing
Another hot new trend spotted on many popular faces is shrobing. The concept is to wear your a blazer or jacket without using the sleeves over your shoulder. It not only looks very unique and edgy, but sexy and casual at the same time! Try it out and make a grand entrance at that party!
We cannot wait to try out these trends. Which one is your fav?