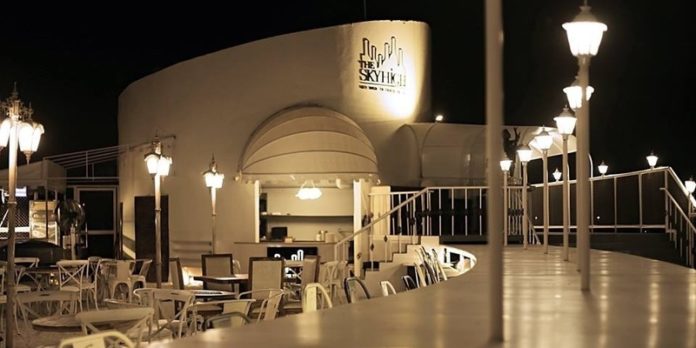 Rooftops restaurants are definitely a favourite for all of us. Isn't it? After all, there is nothing better than basking in the winter sun or feeling the breezy winds on a hot summer evening in the capital. And, the best part is that these restaurants are extremely romantic as well! So if you are looking for that perfect restaurant to go to, check out this list and let us know which one is your favourite.
Lavaash by Saby
With charming interiors and mind-blowing Armenian and Bengali cuisine, Lavaash By Saby is a well-known restaurant. It's really popular among Delhi crowd and it is known to serve delicious food and cocktails. It has a very homely vibe about it and their chef, Megha Kohli, personally ensures that all the dishes are of top quality. This place is great for an ideal evening out.
Where: H-5/1, Ambawatta One, Kalkadass Marg, Mehrauli, New Delhi
Cost for two: Rs. 2,500
2. Dramz Whiskey Bar
Situated in the quaint lanes of Mehrauli, Dramz Whiskey Bar is not just famous for its popular drinks, but also for the array of food options they provide that is bound to make your evening special. The stunning view of the Qutub Minar will welcome you as you enter the restaurant.
Where: 1580/1, KD Marg, Near Qutub Minar, Mehrauli, New Delhi.
Cost for two: Rs. 3,000
3. Sky High
If you have not been to Sky High, you are missing out on a wonderful experience. Perfect for a date night, Sky High has an elegant rooftop space and a multi-cuisine menu that you can take your pick from. Trust u,s you are never going to forget this evening.
Where: Ansal Plaza Mall, Hudco Place, Khel Gaon Marg, New Delhi
Cost for two: Rs. 1,800
4. Haveli Dharampur
If you're a lover of everything royal and exotic, then we have the perfect place for you. Haveli Dharampur offers you a royalty experience like no other. It will literally give you the "feels" of the Mughal era while you dine in the lap of luxury. Did we tell you that you get a fantastic view of the Red Fort as well?
Where: 2293, Gali Gulian, Chandni Chowk, New Delhi
Cost for two: Rs. 2,800
5. Auro Kitchen and Bar
A famous spot for all techno and deep house lovers, Auro Kitchen and Bar is also famous for its stunning rooftop ambience and food. If you are not much of a party lover, you can still head here and sip on a drink as you savor their food. There is always a live band playing on the majority of days which just makes this experience a whole lot better.
Where: Aurobindo Marg Market, Hauz Khas, New Delhi
Cost for two: Rs. 1,800
6. Hyperlocal
With live Sufi Music playing in the background while you taste their heavenly cocktails, Hyperlocal is a budget-friendly destination to make your evening a fantastic one. They have a range of cocktails you can choose from and their selection of food is also impeccable. Post the Sufi night you can also groove to some salsa and Bollywood music. Now, isn't that the best of both worlds?
Where: SDA Market, New Delhi
Cost for two: Rs. 1,600
Featured image source: Magicpin