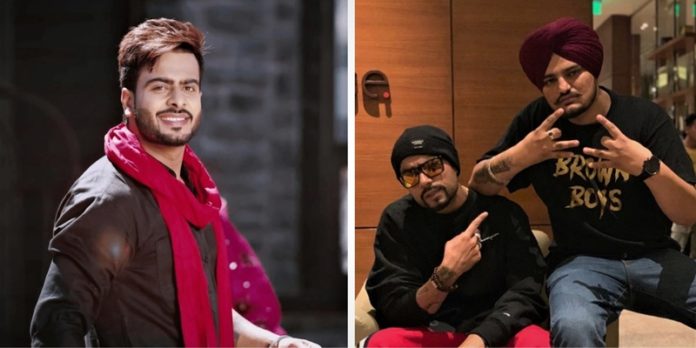 When we talk about Delhi, can we ever forget the famous Punjabi culture which dominates the capital? Nah! Come on, our favourite dish is Butter Chicken, we move better than Beyonce on Honey Singh tracks, and we love our drinks. That says a lot about us, right? And even if you are not from the community, you've still got to admit that Punjabi music simply gets you going.
With pop stars like Dr Zeus and Punjabi MC putting us out on the global map, the Punjabi music scene is only getting bigger and bigger.
And if you too want a piece of it, we've got you covered! Check out these 6 famous Punjabi singers who will be performing in Delhi this December. It's time you enter the party mode to end the year with some foot-tapping beats!
1. Mankirt Aulakh – Live In Concert
Makirt has got to be one of the most sought-after Punjabi singers these days. Starting from his track 'Kadar' which went on to become a huge hit, he's never looked back. Since then, he's been dishing out one hit song after the other. Now it's Delhi's chance to experience his magic live in their own town! Book your tix now!
When: 22 December
Where: Siri Fort Auditorium
2. Bohemia Live at ELP Food & Music Fest
This man definitely needs no introduction! He single-handedly started the Punjabi rapping scene in the country, and since then we've seen many rappers follow his lead. But honestly, there's no one just quite like him. And all you Delhi peeps can catch him live in your own city before the year ends.
When: 22 December
Where: Jawaharlal Nehru Stadium
3. Sidhu Moosewala Performing Live
If you are hardcore into the current Punjabi music scene, you'd know about this dude! Over a short span of time, he's garnered a huge fan following, all thanks to his off-screen humble attitude. Be it 'So high', 'Tochan', 'All about you', all of Moosewala's tracks have been super hits. Delhi, you really shouldn't miss this one!
When: 23 December
Where: Jawaharlal Nehru Stadium, Gate 19
4. Jass Manak Live
All the teenagers and college kids are crazy for this one! That's true! He has dished out one popular track after the other, like 'Prada', 'Bentley' and many more. And all of his tracks are great dance numbers. So put on your dancing shoes and watch him perform live in Delhi.
When: 28 December
Where: Verandah, Punjabi Bagh
5. Karan Sehmbi at After Hours Cafe
Yes, yes, he's the same guy who became super famous with his track 'Teri Photo'. And it only works to his advantage that he's not only talented but one fine looking chap as well! If you are not too much into high octane, fast-paced music, then his songs are perfect for you. It's time Delhi people get to see him live in action!
When: 31 December
Where: After Hours Cafe
6. Miller Nights X Raftaar
Here's another Punjabi rapper who has created a niche for himself in the Punjabi music industry. While earlier he was apart of Yo Yo Honey Singh's crew, he later on started his solo career. And since then, there's been no looking back for Raftaar. In fact, he has also worked in many Bollywood numbers too. And you can soon watch him perform live in the capital!.
When: 22 December
Where: Da Code Restaurant