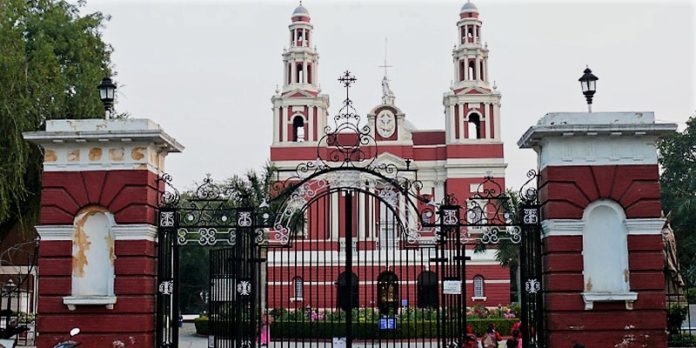 Calm and serene- churches are one place where you can lose yourself to spirituality and feel at peace. There are some beautiful and popular churches in Delhi-NCR that you can visit if you ever want to escape the stress and worries of day-to-day life. Having said that, with Christmas just around the corner, these churches also host grand masses for everyone to celebrate the birth of Jesus Christ. Who'd want to miss rich rum cakes and delicious wine, right? If you are looking to bring in Christmas with pomp and choir, you should definitely check out the following churches in town:
Sacred Heart Cathedral Church
One of the most popular Roman Catholic churches, Sacred Heart Cathedral Church was constructed in the year 1930. Situated in Connaught Place, it is one of the biggest Churches in New Delhi and home to the St. Columba's School and the Convent of Jesus and Mary school. The church's architecture is inspired by that of Italy and is absolutely stunning! You can visit them for some Christmas cake and wine and get into the cheer of this season. Their Christmas mass is hosted both in Hindi and English.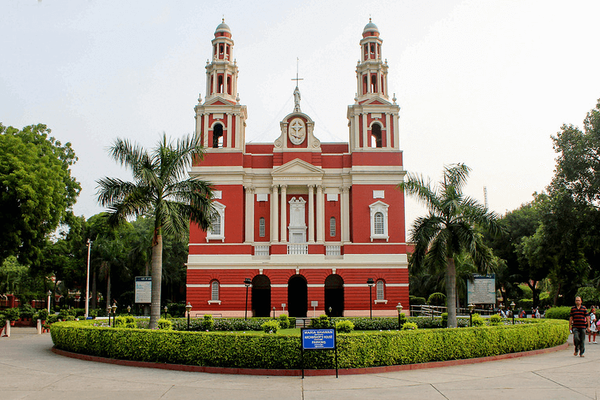 Image source: Treebo
Location: 1, Gol Dak Khana Roundabout, New Delhi
Cathedral Church of the Redemption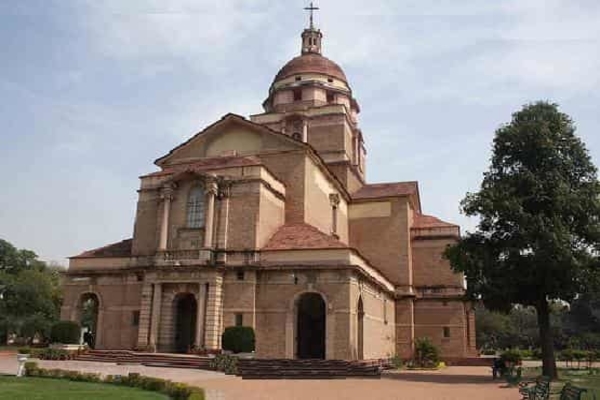 Image source: Tour My India
Designed by Henry Madd and built in the year 1931, one of the exceptional qualities of this gorgeously built church is that it remains cool no matter what the weather is outside! The church maintains its position as a home to a vibrant parish and presents a wonderful tribute to the typical Indian Christian life. Being located in the center of the city near the Rashtrapati Bhawan, it is also easily accessible from all parts of Delhi NCR.
Location: Church Road, 1, North Ave, New Delhi
St. Stephen's Church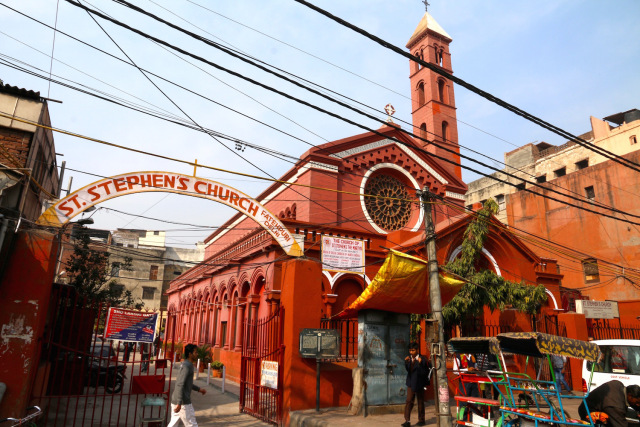 Image source: Dream of a city
Built in 1862, by the Society for the Propagation of the Gospel, St. Stephen's Church on the Church Mission Road in Delhi is a marvellous church depicting a Romanesque style of architecture. It was also one of the first churches to receive the martyr's crown. The church also uses elements of Gothic design style and is popular for hosting Christmas masses.
Location: Church Mission Road, New Delhi
St. James' Church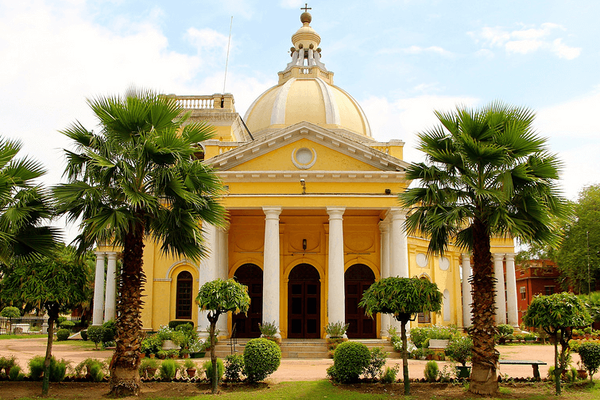 Image source: Tour My India
If you want to relive the old-style European architectures and heritage while enjoying a Christmas mass, then St. James' Church is the place for you. It was constructed in the year 1862 and has many old relics that you can admire as well. Heavily decorated with Christmas stars, Christmas trees, there is a massive crowd that gathers here for the Midnight Mass.
Location: Shyama Prasad Mukherji Marg, New Delhi
Vatican Embassy Chapel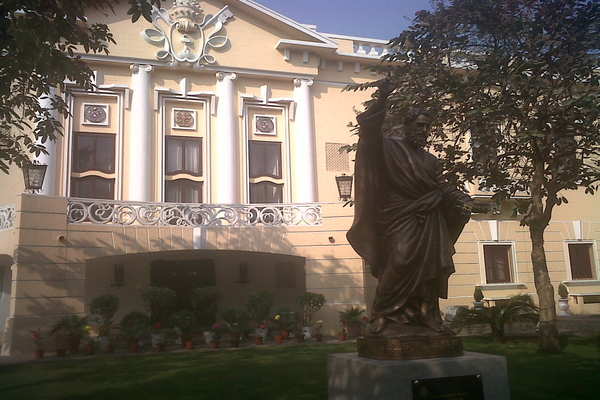 Image source: Christmas in Delhi/ Hyderabad Happiness
If you want to a feel of the Vatican City right here in Delhi then this is the right place to be in. The embassy chapel in Chanakyapuri is constructed in a beautiful traditional Roman style with a giant Christmas tree to celebrate the festivities. They are hosting a Christmas mass with carol singing, Christmas bonfire, cakes and much more that you will remember for a lifetime.
Location: Chanakyapuri, New Delhi
Feature image source: Optima Travels