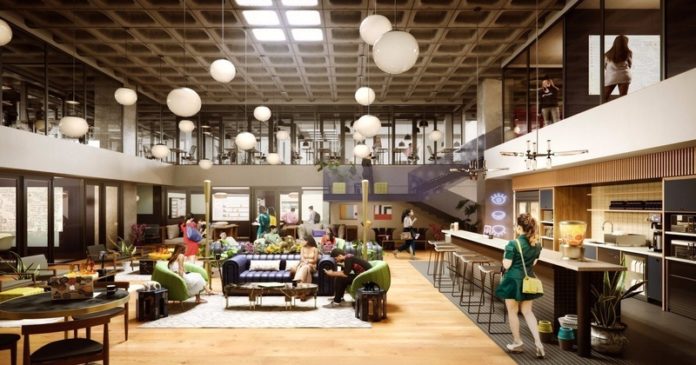 By definition, a co-working is a "social gathering of a group of people who are still working independently, but who share value and who are interested in the synergy that can happen from working with people who value working in the same place alongside each other." When it comes to workspaces, we all want to have a cool and happening office, since most of us spend our entire day at work. With the introduction of co-working spaces in India, the vibe has shifted from strict corporate culture to a chilled out and fun atmosphere. And we totally love that!
Co-working spaces are generally affordable and include workstations accompanied by state-of-the-art amenities, and is highly favoured by startup companies. Take a look at the top 5 co-working spaces in Delhi-NCR.
WeWork
WeWork is an international co-working space that was started in Bangalore in July 2017 and now has around 22 offices at various locations in the country. WeWork provides a lot of cool amenities and has an event almost every day for employee engagement. They have a welcoming team of community managers and the best part is that some of the buildings have a swimming pool and beer taps. Can a workspace get any better than that? Nah!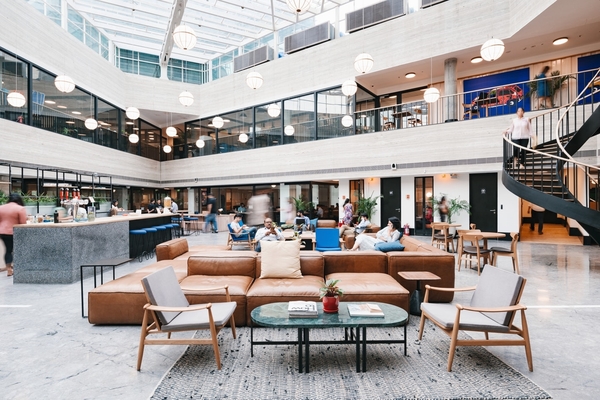 Image source: WeWork India
2. CoWrks
With fun and quirky interiors, CoWrks is another co-working space that is known for its chilled out atmosphere and has a dedicated team of community managers who aim to build a safe and great work culture. They are present in all the metro cities and have always ensured that any member who walks in, leaves with a good experience.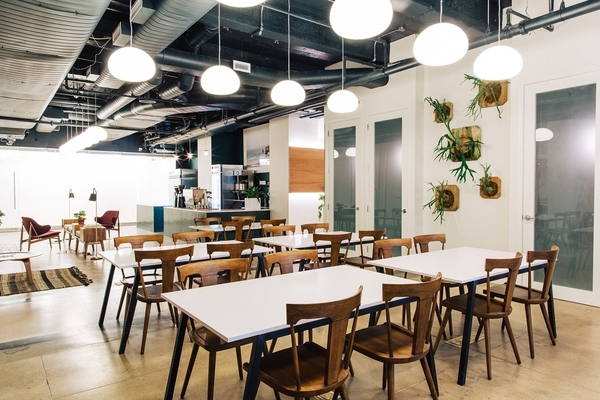 Image source: CoWrks
3. Innov8
Innov8, a co-working space launched in the year 2015, is one of India's leading spaces. Their lively workspaces will add colour to your work life while inspiring creativity. They have several perks like gourmet coffee, green tea, and is open 24*7! It has exclusive ideation rooms along with workspaces and they have every amenity available at your disposal.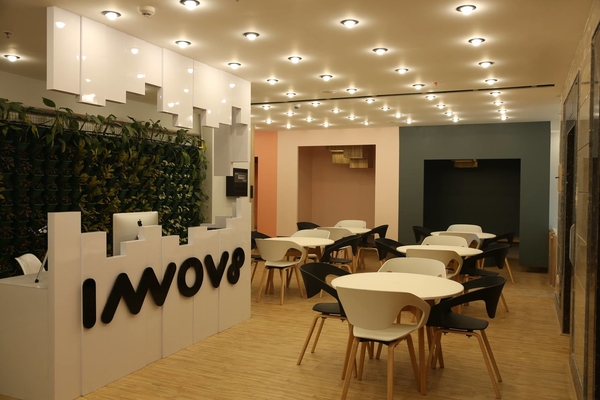 Image source: Innov8
4. 91 Springboard
91 Springboard believes in a healthy collaboration space that incorporates state-of-the-art facilities and has a Pan-India system of mentors, investors and fellow entrepreneurs. Here, you will always have a string member network who will help you out with any business solution. They also have unique gaming and chill zones for you to unwind and relax.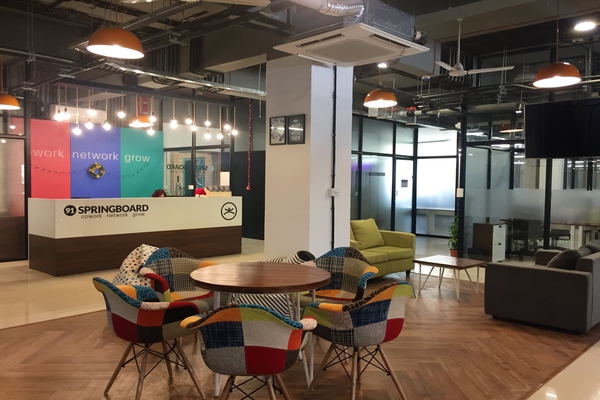 Image source: LBB
5. Smartworks
A little different than the other co-working spaces, Smartworks has a more "corporate" approach as opposed to the community approach. You can customize your office as per your need and liking. They also have amenities like ergonomic furnishing to fully equipped conference rooms and contemporary cafeterias.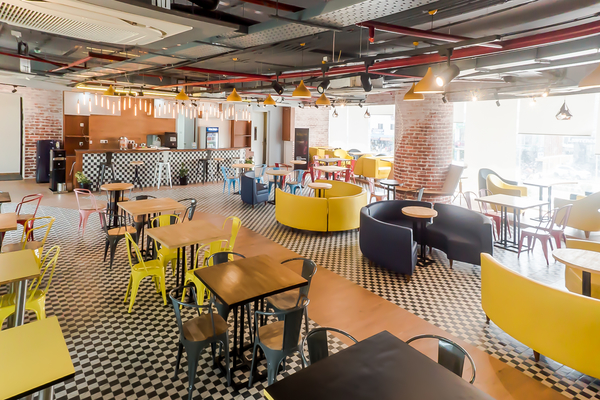 Image source: B4 U Media
Featured image source: Sidespace