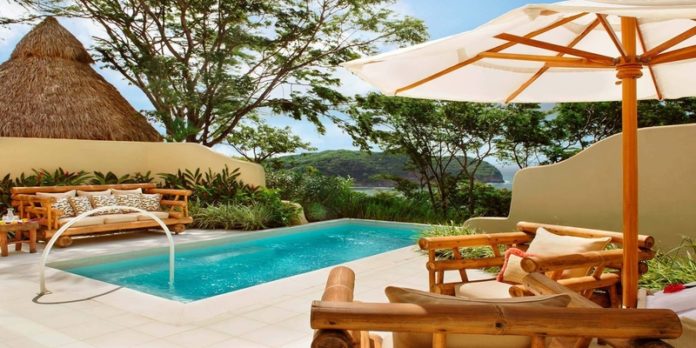 Want to gift your parents a nice and relaxing weekend where they can enjoy a therapeutic spa in the lap of nature? If you are looking for such getaway destinations, then we have the perfect list for you. After all, there's nothing better than seeing the gleaming smile on our parents' face!
Ananda in the Himalayas
Set in the quaint location of Hrishikesh, Ananda in the Himalayas is spread across 24,000 square feet of land, overlooking the Himalayas. They have interesting activities like Satyananda Yoga, meditation sessions, reiki, reflexology, healing therapies with crystals, chakradhara, and much more. They also have a range of spa therapies for detoxification, de-stressing, anti-aging, and weight loss as well. Sounds like heaven, right?
Image source: Luxury launches
Where: The Palace Estate, Narendra Nagar, Hrishikesh
2. Vana, Dehradun
Vana in Dehradun is a wellness retreat property spread across a vast space of 21 acres of land and is known to be one of the most luxurious retreat centers in India. Every guest can choose the type of activities they want to opt for based on their likes and dislikes. There are several options like Tibetan healing, Ayurveda, Spa therapies, Yoga centre, and outdoor games as well to give your muscles a little tug. If your parents want to go for a fun-yet-rejuvenating package, then this is the one for them.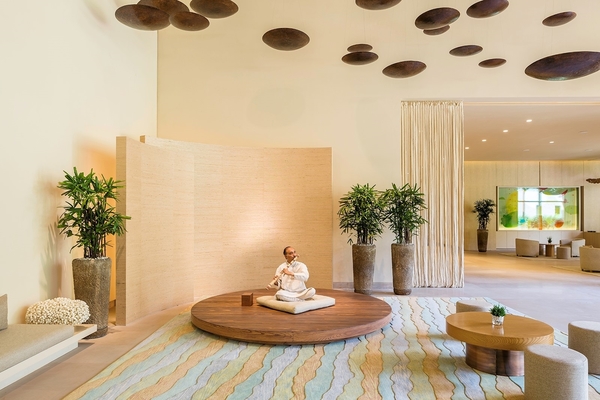 Image source: Ampersand Travel
Where: Malsi Estate, Mussoorie Road, Dehradun
3. The Spa at Wildflower Hall
The Wildflower Hall is a luxurious spa set in the beautiful city of Shimla and is the ideal getaway destination if you want to gift your parents a relaxing vacation. The resort offers calming specialty baths, spa treatments based on the science of Ayurveda and also of Tibetan specialty, and to top it all, has the most stunning view of the gorgeous Himalayan snow-capped mountains. Look no further, and book their weekend package right away!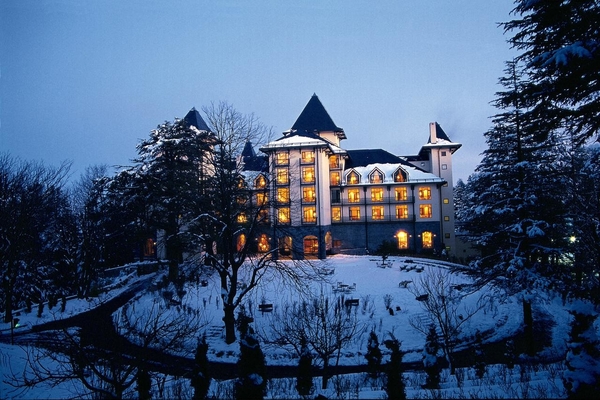 Image source: Booking.com
Where: Shimla Kufri Highway, Chharabra, Shimla, Himachal Pradesh
4. Aalia, Haridwar
Haridwar is known to be the most religious city in India as it is built on the ghats of the Ganges river. And what better than a weekend wellness retreat for your parents' than one which also makes them feel close to God? Aalia, Haridwar, is a beautiful resort that provides wellness and spa therapies at discounted rates and also provides exquisite and cosy rooms for stay.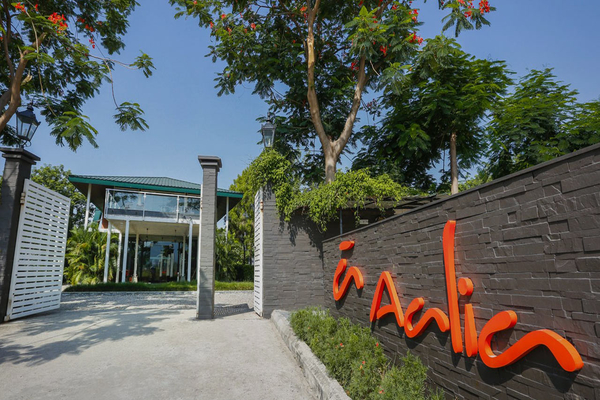 Image source: Aalia
Where: Chila Range, Shyampur Noamabad, Near Rajaji National Park, Haridwar
5. The Spa by ESPA
Housed in the glamorous Leela Palace Udaipur, and spread across more than 10,000 square feet, ESPA is pegged as one of India's sole tented extravagance spa. Roused by a conventional Rajasthani plan, they have air-conditioned tents that are encompassed by private pools and walled gardens offering a beautiful view of Lake Pichola. Their spa is truly amazing and its setting compliments its broad treatments that include intensive facials & back rubs, Ayurvedic medicines, hot stone back rubs, yoga and reflection sessions and fragrance based treatment.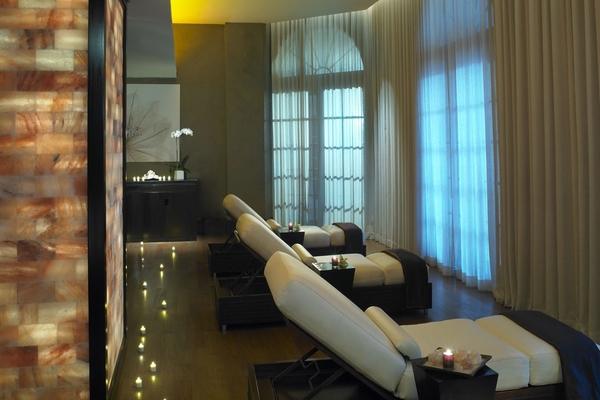 Image source: Acqulaina Resort and Spa
Where: Lake Pichola, P. O. Box No. 125, Udaipur
Featured image source: Pinterest