Are you as excited about the upcoming festive season as we are? If yes, then we have curated the perfect list of events for you that you can check out and enjoy the month of cheer and joy with your near and dear ones. From fun events to shopping, you can take your pick!
Mom Wears Prada
Bring in the festival of cheer and happiness with your family and friends at one of the biggest carnivals in Delhi hosted by Mom Wears Prada in association with KidZania. They have lots of outdoor activities for you and your kids to enjoy with a plethora of performances and workshops, edutainment activities like fun science activities, dance workshops, and also have multiple play arenas for kids. If you are looking for something fun to do this weekend, you should definitely head there!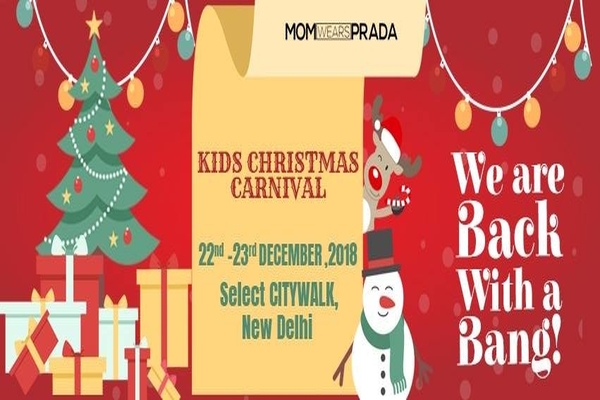 Image source: Mom Wears Prada/Facebook
When: 22nd and 23rd December
Where: Select Citywalk, Saket
2. Christmas Carnival- Pioneer Park
Hosted by Traditions Events and Experiences at Pioneer Park, this Christmas carnival is going to be a buzzing and happening event that you NEED to attend. With lots of cool and fun performances and activities for both adults and kids, you will definitely have a day to remember. Start calling your friends & family, and make this plan already!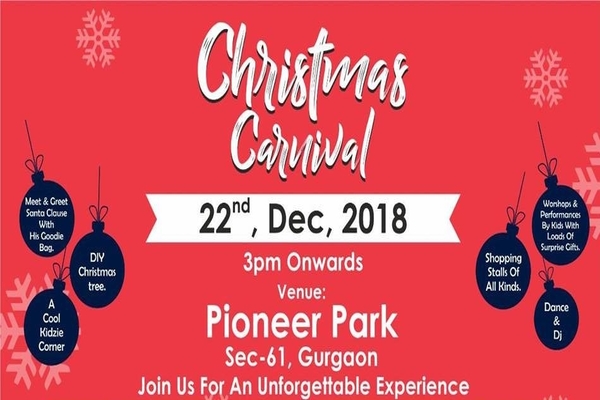 Image source: Traditions Events and Experiences/ Events/ Facebook
When: 22nd December
Where: Pioneer Park, Gurgaon
3. Christmas Carnival at 1911 Lawns
If you are a lover of all things shopping and fine wine and dine, then do not waste any time and head to the Christmas Carnival at 1911 Lawns this weekend. Whether you are looking for fine handicrafts, jewellery, winter wear, fashion outfits, or just want to revel in Christmas delicacies with some wine, the carnival has it all.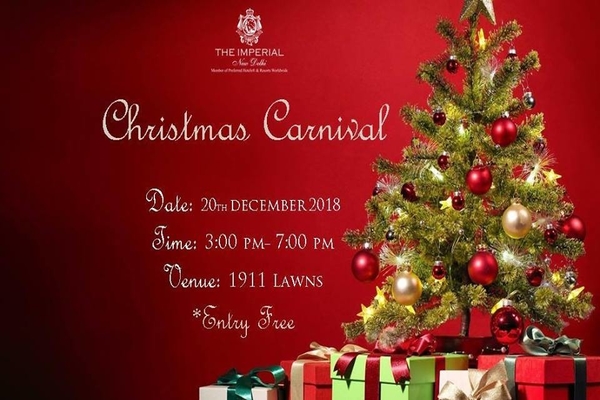 Image source: Christmas Carnival at 1911 Lawns/Facebook
When: 20th December
Where: The Imperial, Delhi
4. Christmas Carnival at The Palms
Want to take your kid for a day out on Christmas with lots of interesting activities around for them while you can also have your own share of fun? The Palms in Gurgaon is hosting a sprawling Christmas Carnival that has many exciting activities for kids like joy rides, cupcake decoration, and carol singing. For moms, they have fun shopping spots that you can check out.
Image source: The Palms Gurgaon/ Facebook
When: 25th December
Where: Unitech, The Palms, South City, Gurgaon
5. Delhi Christmas Affair
What is life without good food and wine? Delhi Christmas Affair is a one of a kind carnival that includes beautiful art, delicious food, and all this topped with wine. It does not get any better than this! You can spend the entire day lazying at the cozy corners and enjoying the Christmas festivities. They also have a market and gaming zone for you to check out!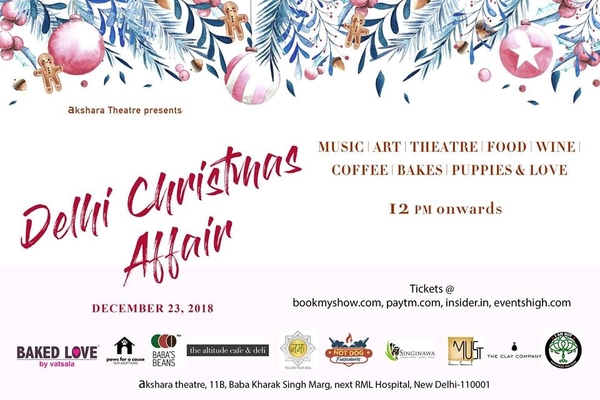 Image source: Delhi Christmas Affair/ Facebook
When: 23rd December
Where: Akshara Theatre, Delhi
Featured image source: Acelesite.com