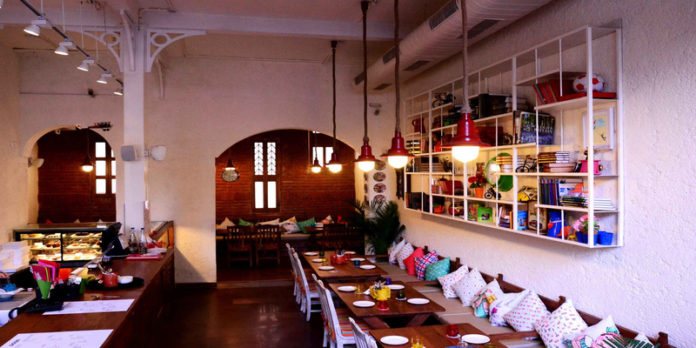 We all understand how difficult it can be for college-goers and teenagers (especially those who live away from their homes) on a budget to indulge in activities that require them to spend a ton of money. The month-end struggles to save the bucks, a perpetual Maggi diet, and a forever love for "sasta and tikau" Sarojini shopping, we've all been there! So, to make your lives a LOT easier, we have come up with the most exciting things you can do within Delhi NCR and that too without having to burn a hole in your pockets!
Yes Minister Pub & Kitchen
Yes Minister Pub & Kitchen is a very popular joint that does not limit themselves just to food and beverages. You and your gang can hang out at this chilled out spot in Essex Farms and explore the ton of activities they provide. They have 6 massive bowling alleys, Foosball, Snooker, and the famous Mechanical Bull Ride. You can spend an entire day here and have fun without spending thousands of bucks!
Where: Essex Farms, 4, Near IIT Flyover, Aurobindo Marg, New Delhi
Price for 2 (In Rs.): 1600 (approx.)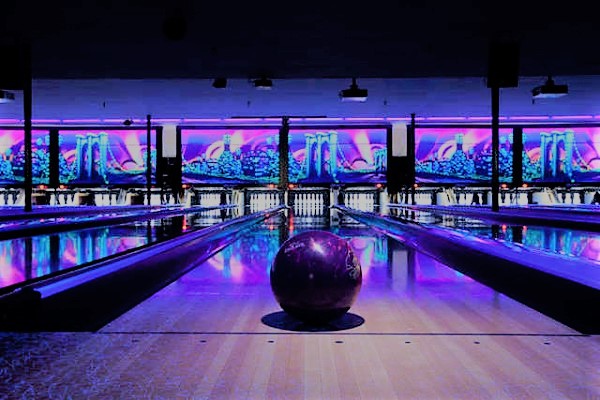 Smaaash
One of the most well-known bowling alleys spread all across the city of Delhi NCR, Smaaash is the perfect spot for all youngsters and college-goers as they also have a heavily stocked gaming arcade where you and your buddies can spend the day. They EVEN have a sky-karting arena in Gurgaon, Sector 29. You can also refuel your energy here with their selection of delish food and beverages while getting your hands down and heavy on those gaming pods. Get your crew together now and get rolling!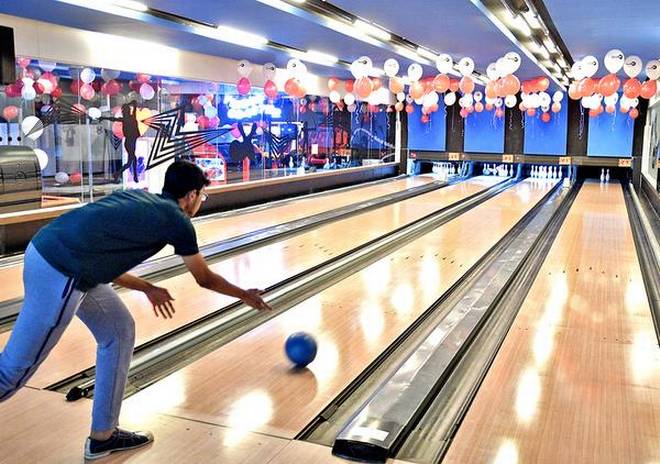 Image source: The Hindu
Where: Gurgaon, Noida, Delhi
Price for 2 (In Rs.): 1300 (approx.)
Amoeba HM Leisure
Another fun spot to chill out is at Amoeba HM Leisure. This arcade is cheaper than the other options and also has a variety of options for snacks, mocktails, etc. They have multiple bowling alleys and other games as well. You can also take away some fun toys and gifts if you manage to hit the jackpot prizes. The arcade was started in Bangalore and because of their phenomenal success there, they opened a venture here and it has been a "hit" ever since.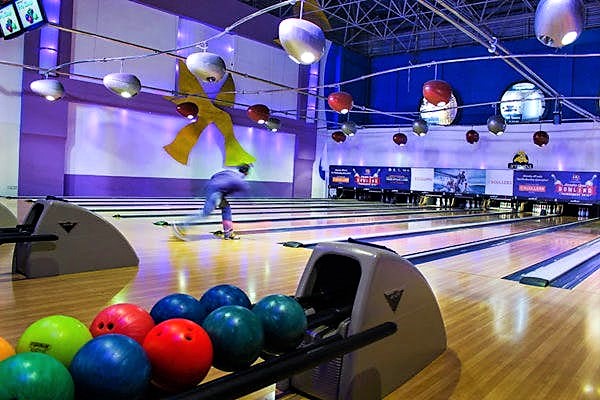 Image source: Shape
Where: MGF Metropolitan Mall, MG Road, Gurgaon
Price for 2 (In Rs.): 1200
The Paintball Co.
The newest gaming trend on the block is Paintball. If you are a fan of Big Bang Theory, you will understand how enjoyable and competitive this fun game is. The Paintball Co. is a well-known arena and is ideal for kids and adults alike. If you are still planning what to do over the weekend, we suggest you call your friends and plan the paintball session right away. It is also very budget-friendly and wait, we haven't even reached the BEST part yet!! They will set up your personal arena at home as per your requirement. *Off to set up my own paintball arena right away!*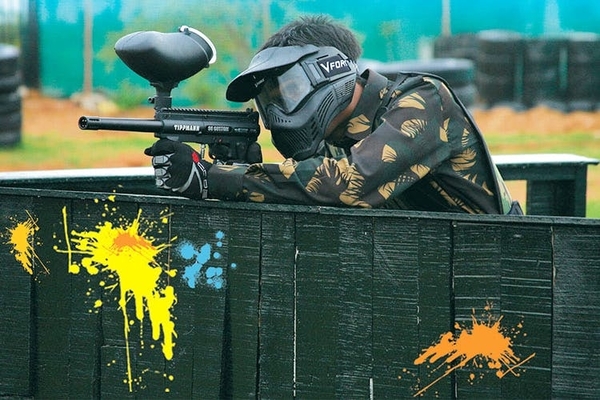 Image source: LBB
P.S. You can also check out other paintball arenas like Shootout Zone and The Paintball Rocks
Where: 53/19, Sector 31-40 Main Road, Near HUDA Market, Gurgaon
Price for 2 (In Rs.): 800 approx. depending on the time duration
Fur Ball Story
If you and your friends are pet-lovers, then you will absolutely crush over this cute little cafe in Gurgaon where you can sip on your coffee/tea, gorge on some snacks while you have a few furry friends playing by your side. Fur Ball Story was set up with a mission to spread the love for pooches and as a result, reduce our stress levels. Not only can you take your pets there, but you can also play with many other dogs and puppies. They even have a pool for dogs. I MEANNNNN!!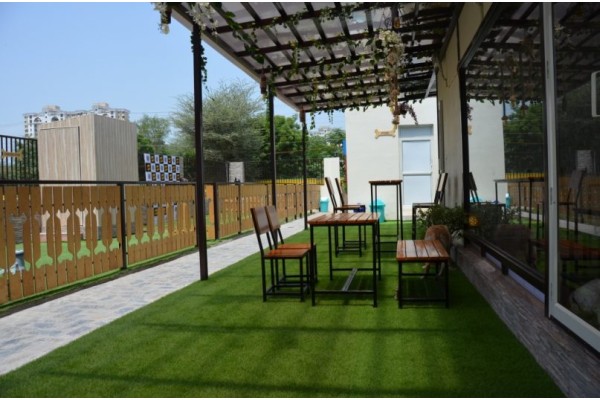 Where: Golf Course Road, Gurgaon
Price for 2 (In Rs.): 600
Cha Bar
Cha Bar was started in association with the world famous Oxford Book Store in Connaught Place and immediately gained an immense influx of customers who wanted to spend some time indulging and discussing books while trying out exotic teas and tasty snacks. If you and your compadres are bored of the usual hang-out spots, we recommend that you try this cafe for a fun yet learning experience.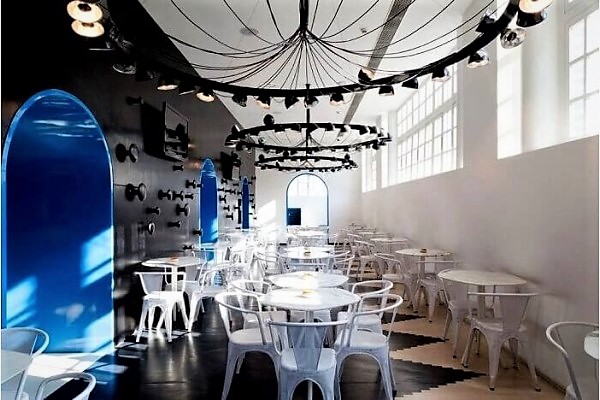 Where: N-81, Oxford Bookstore, Connaught Place, New Delhi
Cost for two (In Rs.): 500
Music & Mountains – Hillside Cafe
Music AND Mountains! Two words that resonate with every Delhi'ite! This super comfy cafe located in G.K. 1 is a beautiful space and has #InstaWorthy interiors. It is surrounded by trees and the vibe to this cafe is so chill that it will take you away from the hustle of city life to the snuggle of the hills. Next time you're out and about, this cafe is a "must-try!"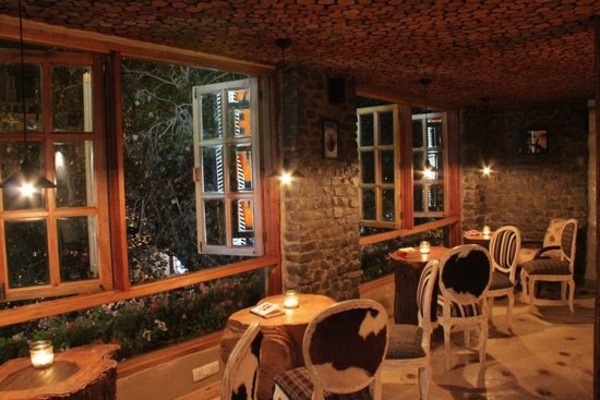 Image source: Trip Advisor
Where: M-23, M Block Market, Greater Kailash 1,
Cost for two (In Rs.): 1400
Featured image source: So Delhi