With the winter chill bearing down on the Northern hemisphere, does Europe still work as a holiday destination? After all, it does get exceptionally, bone-chillingly, teeth-chatteringly cold! Besides, the trees have shed all their leaves, the skies are grey, it gets dark by 4 pm, and everywhere you look, you see people bundled-up in thick black coats, scarves, and mittens.
Well, agreed that Europe in winter is a far cry from what it is in summer, but if you are a budget traveler, there is no better time of the year to visit this spectacular continent. Here's why: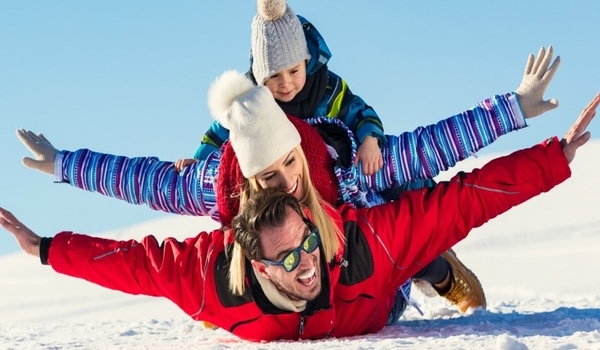 Image Source: Europeanbestdestinations.com
1. Deals abound
From mid-January onwards, after the intense activity and festivities of Christmas and New Year's are over, most people exhaust their holiday budgets. It's during this time that most establishments around the continent offer deep discounts, be it on hotels, cars, tours, cruises, airline tickets, train tickets, and even food and shopping.
2. Fewer tourists, no queues and a great atmosphere
It is estimated that there are in excess of 500 million international visitors who visit Europe every year during its peak summer months, a large percentage of whom are tourists. That alone is reason enough to visit Europe in winters! Post-December, it's even possible to scale up to the top of the Eiffel Tower in 30 minutes flat, which is how long it will take you to just get a ticket to the tower deck in summer. How's that for optimizing your vacation time? The harsh weather during winter does limit the scope of getting a sight of the fantastic European street life and late evening outdoor activities, but that can be made up by visiting museums and other indoor attractions.
3. Snow and winter sports
What comes after ice fishing, dog sledding, or a snowmobile safari in Scandinavia? A relaxing sauna followed by an ice water plunge or a roll in the snow. You'll feel vibrant from head to toe! Europe is the world's capital when it comes to winter sports and the first few months of the year is the best time to take advantage of Europe's beautiful mountain scenery and plentiful winter activities.
Sweden, Norway, and Finland offer great thrills such as snowmobile tours, snowkiting, and dog-led safaris. If you're lucky you can even catch a glimpse of the Aurora Borealis, which in itself is a breathtaking experience that only a few lucky people get to see in their lifetimes particularly if they aren't Europeans.
4. Candles, coziness and wine
Precisely because the outdoor life is tough, Europeans go that extra mile to make their indoors warm, toasty and festive! The cafes and restaurants will be filled with candles, warm lights and the excited chatter of friends and family cozying up inside. In Scandinavia, they even have a word for it – hugge to describe a cozy, candle-lit indoor atmosphere for people to relax in. It's also a great time to enjoy some authentic winter cuisine that are only known to the cold regions of Europe. In Switzerland and parts of France, there's raclette and fondue, both of which are based around warmed cheese. Germans like to break out the venison when it gets cold, and roasted chestnuts are a vendor staple at Christmas markets. Don't forget to taste the mulled wine which is a traditional hot drink served in many European countries.
5. There's still the Mediterranean 
Contrary to our popular image of European winter, the countries hugging the Mediterranean coastline continue to remain warm through the winter. These include the coastlines of Spain, France, the Italian Riviera, and the Greek islands. Of course, it is not scorching hot and the nights do get chilly, but the days are barmy and nice.
The Canary Islands and Tenerife, in particular, is a must visit if you do decide to visit the warmer shores. About five million tourists visit Tenerife each year, the most of any Canary Islands. Tenerife hosts one of the world's largest carnivals with the Carnival of Santa Cruz de Tenerife attempting to become a World Heritage Site. Recently, the Guardian voted Santa Cruz de Tenerife, the capital of the Canary Islands as one of the five best places in the world to live in. Getting here isn't too hard either as there are plenty of flights available. A quick search on "cheap flights tenerife" throws up a range of options for you to choose from.
Thus, visiting Europe during Winter actually gives you an option to experience both summer and winter at the same time, while the real summers can be intensely hot at some locations in the south.
Have you made up your mind then?