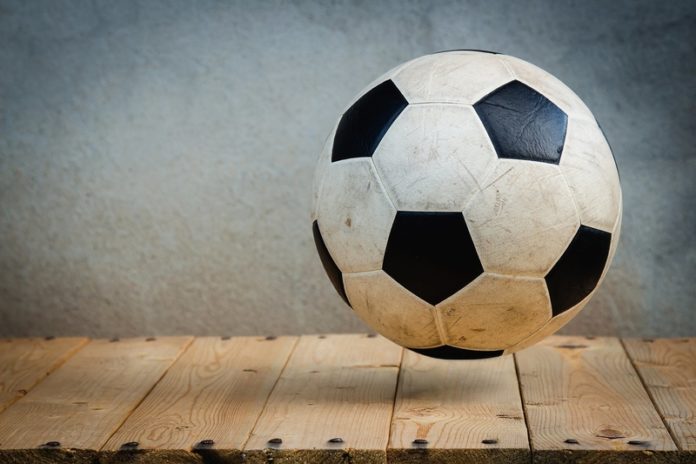 Come game season, a large percentage of the male population gets all pumped up as they start to look forward to plenty of sporting action with their favorite teams in play. Especially in India, where men are so obsessed with cricket, game season literally means their part time! Most men who are passionate about sports would rather become couch potatoes during this time rather than engage in any other activities. For couples, such seasons are often filled with marital discord! Men are unable to understand why women are don't appreciate the spectacular high associated with watching sports. Women, on the other hand, are unable to understand how their partners prefer watching games over shopping or attending get-togethers.
Whenever two parties are unable to reconcile and arrive at a common ground, they are accused of having incompatible personalities. The truth, however, is that all of us are unique in our own way and there are plenty of differences when it comes to the biological and neurological makeup of the two main sexes.
Watching sports, playing sports, gaming and other activities in this realm are closely associated with the male. This is so because the brain triggers large amounts of testosterone when one watches their team win. Testosterone is dominant in males and surges of this hormone are enjoyed more by men than women.
This little known Sports Science fact can also be used to explain why more men are involved with betting and setting wagers than women. Apparently, the brain releases Dopamine, a chemical which activates the pleasure centers when one wins a bet. Dopamine is also released when one experiences love, lust, motivation and during sex. Thus, winning a bet not only gives you immense pleasure but also makes you richer and sports is where betting happens the most.
It's, however, not all downhill for spouses who dislike their partners' sports addiction. Being a fervent fan of the game helps in the development of mirror neurons which allow for perspective taking, being more considerate and understanding. Lack of mirror neurons often leads to social disorders as the person is unable to empathize with others. Serial killers are known to be devoid of these cells which is what allows them to commit those crimes so easily.
If you really want to reduce the time your partner spends watching sports, then one of the scientific solutions is to have sex more often. Having sex is now known to increase the levels of testosterone in both males and females. Most males will easily give up the pleasure of watching sports if they can trade it with sex.
What's the secret of Longevity?
A Supercentenarian is a person who is aged 110 years or older. As of 2018, there are about 100 verified supercentenarians in the world. Kane Tanka, a Japanese women aged 115 years, 261 days, is the oldest living person today. But here is the really startling fact. 92 of the 100 oldest living people in the world are women.
Even the record for the oldest person ever belongs to a French woman named Jeanne Calment who died at the age of 122 years, 164 days (21 February 1875 – 4 August 1997). Miss Calment who reportedly met Vincent van Gogh at the age of 13 in 1888 lived a leisured lifestyle for a large part of her life. She never had to work and spent a lot of her time pursuing hobbies such as tennis, cycling, swimming, rollerskating, piano, and opera. At age 85 (1960), she took up fencing and continued to ride her bicycle up until her 100th birthday. To theorize why a very high percentage of women are among the world's oldest, it is believed that their active lifestyles of being busy housewives who enjoyed themselves from time to time are one of the reasons.
An active lifestyle is proven to increase your life expectancy. Its a Sports Science fact based on research which compared the lifespan of non-athletes with other different kinds of athletes. The research showed that team athletes like professional football players lived four years more than non-athletes. Endurance athletes like long-distance runners lived up to 6 years longer. This phenomenon held true only if these performers sustained their active lifestyle for the rest of their life. However, as the list of supercentenarians shows no Olympic gold medallist has gone past the age 110. This kind of indicates that a daily dose of some activity is better than short periods of high physical strain.
Why are most records meant to be broken?
Ask any previous record holder about how they felt when their record was broken and its highly likely they will mention the oft-spoken quote, "Records are meant to be broken". Of course, there are certain records that can never be surpassed such as Don Bradman's test average of 99.94 or Wilt Chamberlain's 100 points in a single NBA game. But most other records are sure to be broken, such as Sachin Tendulkar's record for the most centuries in one-day internationals. Virat Kohli at the age of 29 already has 35 centuries to his name. If he maintains his current pace, he is expected to go past some of Tendulkar's records.
The question here to ponder upon is why are most records in sports meant to be broken?
There are many reasons for this, some of which have been listed below
Awareness for various kinds of popular sports with established records is constantly increasing thanks to greater media exposure. Athletes who break long-standing records normally endorse the game early in their lives, gaining mastery over the sport and breaking records in the process.
Science and Technology advancements have resulted in better equipment, improved facilities, more accurate measurement times and sophisticated playing areas.
Advances in sports science, sports medicine, training, and conditioning help sportsmen to perform at their peak more easily than during earlier times. It also allows for faster recovery from injuries.
Some games are highly commercialized and have become forms of entertainment. For such sports like Cricket, Soccer, NFL etc rules of the sport are frequently revised to make them more engaging but also slightly easier.
)
While records are meant to be broken it is also believed that eventually, mankind will reach a stage when normal human beings won't be able to surpass any more existing records. During this period competitions are likely to be held between genetically enhanced humans, androids and robots.
Checkout AsapSCIENCE on YouTube for more such educational videos. AsapSCIENCE aims to help us understand the science in our own life. Their weekly videos cover all sorts of quirky and mind-blowing science facts.