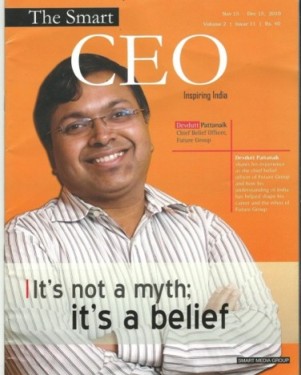 When it comes to the world of corporate hierarchy and its custodians there are many a title that exists in the upper echelons of organizations today. Better known as CXO's or the C-Suite, these executives are highly sought after individuals with great leadership qualities and many years of experience in the corporate environment.
While some titles like CEO, CFO, CMO and CLO (Chief Legal Officer) are the most common ones and have been around for many years, others like CTO, CIO, CCO, CSO, and CKO are fairly new and recent.
CTO: stands for Chief Technology Officer and is a position that has risen to prominence in the last 10 years post the explosion of the internet and the onset of the Digital Age. The CTO is essentially responsible for the Technology vision and product strategy of the company. This is a title most commonly found in Technology companies like Cisco, Amazon, Intel etc.
CIO: stands for Chief Information Officer and is someone responsible for the internal IT infrastructure, information systems, and e-business capability.
CCO: stands for Chief Compliance Officer and is responsible for ensuring that a company and its employees are in compliance with government regulations and internal policies.
CSO: stands for Chief Security Officer. This position is not very common as the main function of this individual is to safeguard the security of a company's communications and business systems.
Depending on the nature of an organization and its core activities some of these positions may be of immense importance to the company which is why they exist only in some corporations. None of these positions sound uncanny or weird in any way and its possible to imagine the kind of skill-set and experience one may require to qualify for any of these roles. However, what if you were to learn of a CXO position whose title itself was baffling and something never heard of before. Such is the case of Devdutt Pattnaik, who is probably the world's only CBO or Chief Belief Officer at India based Retail Giant, Future Group.
Dr. Devdutt who refers to himself as a Mythologist and has written a number of books related to Hindu mythology is capable of bringing the wisdom of Indian mythology into Indian business, specifically in human resource management. He states that his main role is to shape behavior through belief as it is eventually the right behavior that shapes businesses. An employee will go out of his way to get an assigned task completed only if he strongly believes that the completion of the task is essential to the success of his company and team.
Mythology and religion itself is a big industry in India and it comes as no surprise that through his deep knowledge and understanding of the subject, Dr. Devdutt is able to create belief in the employees of his organization who as it is would be very religious.
Mr.Pattnaik rose to prominence and become known worldwide post his TED Talk in November 2009. Speaking on the subject "East vs. West — the myths that mystify", he explored the fact that it is, in essence, the two fundamentally different sets of beliefs about God, death, and heaven that actually create frictions and conflicts between people of different cultures.
What do you think about Dr.Devdutt and his position as CBO? Is it something that organizations require? Can it be replicated in the other countries and companies?