Using research and information referred to in Harvard Business Review and other journals, this feature aims to understand better management practices that make organizations successful. Additionally, it also takes a look at some key behaviors that are demonstrated by good managers and advocated by highly successful companies as hallmarks of better management.
Other articles on a similar topic can be read below
What does it take to create a successful organization? Research this topic and the one consistent theme you will come across everywhere is that great talent is essential for building anything noteworthy. However, is it enough to only have smart people who are highly self-motivated onboard? Or is that just one piece of the puzzle that needs to be present on the journey towards creating a lasting enterprise.
A ground-breaking research conducted by Nitin Nohria (Harvard Business School), William Joyce (Tuck School Of Business) and Bruce Robertson asked a similar question. Their findings were published in the HBR article titled "What Really Works". In this major, multi-year research effort the team of Nohria, Joyce, and Robertson examined more than 200 well-established management practices employed over a ten-year period by 160 well-known companies. Their findings brought to light the fact that companies that outperformed their peers excelled at a finite set of primary and secondary management practices.
@TuckSchool Prof Will Joyce leads session on measuring your firms against the 4+2 practice #TEP http://t.co/m1XKL39dgN

— TuckExecEd (@TuckExecEd) July 16, 2013
In effect, this winning combination of better management techniques and the recipe of business success is referred to as the "4+2" formula. It states that firms that sustain superior business performance excel at the four primary levers of strategy, execution, culture, and structure. In addition to this, they also demonstrate mastery over at least two secondary practices in the set of talent, innovation, leadership, and mergers and partnerships.
The "4+2" formula doesn't explicitly refer to having excellent talent as a recipe for success. However, closer study of the "Culture" and "Structure" pieces indicates that only employees with a certain level of intelligence and sophistication can help establish these practices.
While it's all fine to have such research at one's disposal, enforcing the same adequately is another challenge altogether. In fact even implementing all the eight prescribed practices effectively can lead to problems. A famous case in point is that of a highly well-known Internet organization focused on organizing all of the world's information.
Google, a company that rose to prominence during the dot-com bubble of 2001 is known for attracting some of the best brains in the world to work for it. In its early days, Google was essentially a company "built by engineers and for engineers". And most engineers anywhere in the world would rather spend their time coding, designing and debugging, not delving into complexities of better management. Even the company's founders Larry Page and Sergey Brin, who come from a computer research background experimented with a completely flat organization with no managers in 2002. That experiment lasted only a few months: They relented when too many people went directly to Page with questions about expense reports, interpersonal conflicts, and other nitty-gritty issues. As the company grew, the founders soon realized that managers contributed in many other, important ways— for instance, by communicating strategy, helping employees prioritize projects, facilitating collaboration, supporting career development, and ensuring that processes and systems aligned with company goals.
As Google grew in size and hired more hand-picked employees from around the world, it became important for it to explain the benefits of better management within the company. This was not supposed to only be an exercise to sell an ideology internally, it was also meant to crack other unanswered questions about people management. To realize this goal, Google launched a multi-year research initiative which is today famously known as "Project Oxygen".
The Project Oxygen group lead by the People Operations and People Analytics team were able to silence the skeptics in the company and prove that management matters. They were also able to show that better management leads to better results and employee satisfaction. By examining data from employee surveys and performance reviews, Google's people analytics team identified a finite set of key behaviors demonstrated by the company's most effective managers. These practices are effectively the characteristics of a good manager for any knowledge-based organization. Listed below are these seven practices in order of highest importance.
A good manager: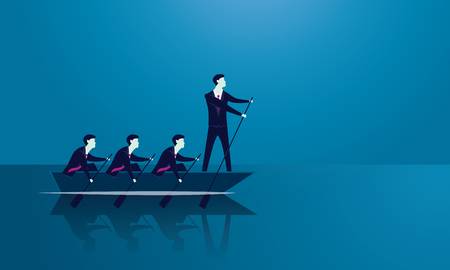 Is a Good Coach – In many organizations, the role of the manager is limited to assigning tasks, taking status updates on weekly progress and delivering performance reviews. It is common to hear the phrase "you don't require any coaching" from managers when they are dealing with experienced members on their team. The truth, however, is that every individual in the company, right to the level of the CEO requires coaching and feedback. Just like a super-athlete or sportsmen cannot become great without a good coach similarly a talented individual cannot become a great performer without the support of a manager who truly wants his team members to realize their true potential.

Empowers the team and does not micromanage – Most statistics about the workplace indicate that the biggest reason people leave their jobs is that they don't get along with their bosses. Managers who micromanage are particularly despised because smart people like to solve problems on their own. Apart from not indulging in micro-management, a good manager is one who also empowers their team, gives them opportunities to gain influence through their work and shares credit for team wins.
Expresses interest in and concern for team members' success and personal well being – This ties in with points 1 and 2. A good manager is one who believes that you should be at work only when you are well and in good health. Furthermore, he sees his success in your success, similar to a good coach who feels elated when his disciple wins a medal or breaks a record.
Is Productive and Results oriented – The phrase "leading by example" applies aptly to leaders. But it also applies to good managers. Great talent has high bars on people whom they admire and idolize. To command such employees one needs to walk the talk at all times. Managers who fail to do so start losing respect in the eyes of their team and that's when things begin to start falling apart.
Is a good communicator and shares information – Sharing information and breaking boundaries is the hallmark of great companies and not just great managers. If your manager is busy attending a lot of meetings in a month but hardly shares any updates every once in a while then its a cause for concern. Good employees are expected to be involved in continuously improving the company, but in order for them to do so they have to be made a part of the family. Just like how good relationships are based on transparency between members of the family, successful companies are formed around cultures of openness and sharing.
The last two qualities point to the manager helping his team with their career development goals and outlining a clear vision and strategy for his team. These traits are an intrinsic part of the work environment at Google where managers who showcase the above qualities are rewarded and recognized.
Today, there exist a number of organizations who have adopted the Google way in the design of their organizations. Interestingly, ex-Googlers also known as Xooglers hold important positions in these companies. Famous names include Facebook (Sheryl Sandberg), Twitter (Dick Costolo), AOL (Tim Armstrong), Foursquare (Dennis Crowley) and Pinterest (Ben Silbermann) amongst many others.
How would you define better management? In your opinion what are the key traits of a good manager? Share your thoughts by leaving a comment.
Note: This article references published work by HBR in the studies "What Really Works" and "How Google Sold Its Engineers on Management".