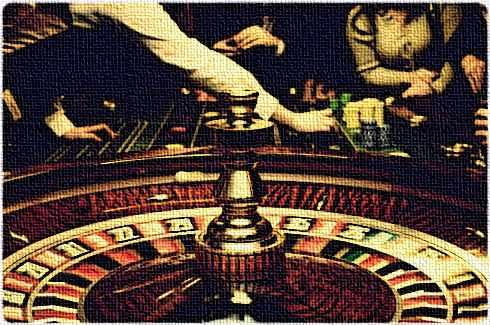 Fortis Fortuna adiuuat – Publius Terentius Afer
Original Latin translation of the English proverb Fortune favors the brave.
The phrase points to the belief that Fortuna, the Goddess of luck is more likely to help those who take risks. Effectively it ties into another famous quote; "The biggest risk is to take no risks". Truly, the most successful people in our world are those who place big bets. And when those gambles pay off the reward is much more than they could have asked for in the first place. This is true for many personalities who are part of the rich and famous club comprising of businessmen, celebrities, political leaders, authors etc.
The average human, the white-collar executive is however trained from the beginning of his life to minimize risks and follow the herd. As we get older our average risk taking ability also tends to decrease as the responsibilities start to pile on. There are however some of us who yearn to enjoy the thrill of placing big bets in the hope of striking gold whilst being in a safe environment. These passionate, full of life souls are none other than the casino hunters who go in search of hidden treasures buried deep under the casino machines where luck and skill have to work together.
Do you seek entertainment that has the potential to make you money rather than waste your money? If yes, then welcome to the world of gambling and casino travel.
The global gambling market is huge. Projected estimates indicate that it will touch $500 billion in revenue by 2014 with Asia leading the growth as several casinos open up in various parts of the continent. It is a human activity that has been around since time immemorial. The oldest known record of gambling essentially forms the core plot of the Mahabharatha, the longest epic in the world. Gambling touches almost everyone, from friends playing online poker to grannies buying lotto tickets. For many it is just good fun, but for some it becomes a debilitating addiction which wrecks lives. The latter category of people are those who derive more thrill from "near misses" than they do from winning, giving rise to compulsive gambling.
Most people however are not compulsive gamblers. Even so, if you do decide to experience the thrill of betting and risky gaming always do it in world-class environments that are reputable and safe. Plan casino travel vacations to destinations known for their casino resorts and top rate facilities. Lets have a look at five such casino travel destinations that are worth a trip even if you are extremely risk-averse.
The Venetian Macao Resort Hotel, China
Modeled after its sister resort in Las Vegas, this is one of the most well-known and extravagant casino's in the world. Touted as being as one the largest in its category, The Venetian Macao is just one of the many impressive casino properties that have given Macao world-class status as a casino travel destination and gambling mecca. Apart from its broad selection of casino games it offers luxurious accommodation and a wide range of entertainment facilities.
The Cotai Arena with a seating capacity of 15,000 is where concerts, award shows and sporting events featuring the who's who from the world of entertainment can be seen. It is also home to Cirque du Soleil productions that are worth watching atleast once. If you reside in Asia and want to visit a Las Vegas replica closer to home, head to the Venetian Resort Hotel in Macao and enjoy the experience of a lifetime.
Marina Bay Sands, Singapore
From Macao to Singapore, Marina Bay Sands is an architectural marvel and integrated resort from the same group that owns the Venetian Macao Resort Hotel, i.e Las Vegas Sands. It is billed as the world's most expensive standalone casino property including cost of the prime land. The resort has become a symbol for the country itself which offers a world-class lifestyle in Asia.
The property in itself is extravagant and one of the most visited tourist destinations in the country. Its rooftop swimming pool offers a panoramic view of the entire city while the shopping complex in the hotel is home to some of the world's finest retail brands. There are also high-end productions ranging from Phantom of the Opera to Barbie LIVE! and an array of installations that make this sprawling property feel like a living art gallery. As for the casino, it holds its own in this opulent setting, with more than 1,400 slot machines and almost 1000 gaming tables.
Trump Taj Mahal, Atlantic City
If you asked a local native of New Jersey, United States to tell you the location of "The Taj", they would ask you to goto 1000 Boardwalk, Atlantic City. That's where billionaire Donald Trump's property Trump Taj Mahal modeled after the original Taj Mahal in India resides.
The casino hotel is characterized by larger-than-life stone elephants and 70-plus minarets which aim to create a royal atmosphere reminiscent to Indian palaces. Officially inaugurated in 1990, with Michael Jackson performing at the ceremonies, it was built at a total cost of nearly one billion dollars. One of the largest casino hotels in the world, it offers every opportunity to double your money and your fun. Whether you ante up in the exclusive high limit gaming salon, place a bet in the smoke-free poker room or simply toss a few coins into the slots, you'll relish the action at this impressive property. When you're not striking it rich, you can relax with a spa treatment, gourmet meal or shopping spree in one of the hotel's exclusive boutiques.
Hotel de Paris, Monte Carlo, Monaco
Heading to Monaco and have plenty of cash to burn, don't forget to make a reservation at the Hotel de Paris on Monte Carlo Bay, the best casino resort in Monaco that is frequented by many celebrities from all over the world. It is expansive, expensive and exotic adorned with breath-taking neoclassical architecture and blessed with wonderful seaside views.
As for its indulgences, you're invited to explore them all, beginning with the incomparable wine list offered at Le Bar Américain. After a decadent meal of Riviera-inspired cuisine at Le Louis XV — Alain Ducasse, dress up and head for Place du Casino's legendary Casino de Monte-Carlo, a Belle Époque landmark that served as a setting in the first James Bond novel, Casino Royale.
Finally, our last recommendation for casino travel is not a single hotel but a whole city which can make all your desires come true. The subject of numerous Hollywood films such as The Hangover, What Happens in Vegas, Ocean's Eleven, the Las Vegas Strip is home to 15 top notch casino hotels providing for more than 62,000 rooms of various types.
Are you fond of casino travel, gambling and staying in luxurious hotels? Which are your favorite casino destinations around the world? Share your thoughts by leaving a comment.