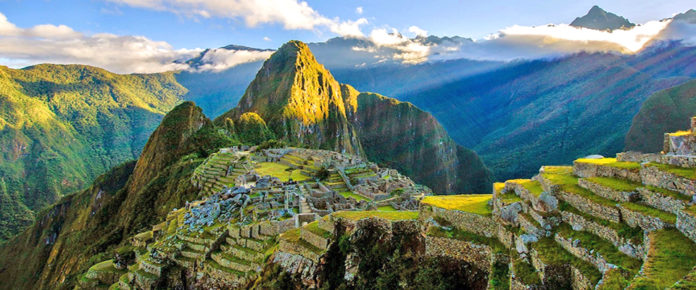 The World is a book, and those who do not travel read only a page – St. Augustine
A highly meaningful and impactful quote which in many ways is similar to the "All the world's a stage" monologue by William Shakespeare. It is however not a very well-known quote and possibly only limited to communities of real explorers and travellers.
In today's world of instant gratification where almost all your travel requirements can be easily taken care of by third party service providers, the thrill of true travel is largely absent. Even rarer, is to find true travellers who are active, easily accept change, love meeting new people and discovering new experiences. Surely, a person who has only visited places like New York, London, Paris, Singapore, Tokyo, Sydney etc is not a real explorer in the classic sense. To be rated as a real traveller one needs to venture into less travelled lands that take guts to tour.
One of the continents in the world which has striking landscapes, varied flora and fauna and tremendous cultural diversity is South America. This southern paradise is inhabited by good-looking and friendly people, and if you look at the right places it is also possible to find cheap flight options. However, try and find out how many people you know who have visited this continent and the odds are that the numbers will be strikingly low. Despite the fact that there are many countries worth visiting in South America which are built for travel that excites, thrills and challenges, you will rarely ever find a newly married couple choosing Colombia, Chile or Peru as their honeymoon destination. South America along with various parts of north and central Africa are actually meant only for real travellers.
It is amusing to see that multiple online reviews of the continent which shed some light on countries worth visiting in South America, state the lands to be places that can change you. Your state of mind, your outlook on life. As soon as you step foot on South American soil, the transformation begins. To discover what this transformation involves witnessing, lets have a look at three countries worth visiting in South America.
Brazil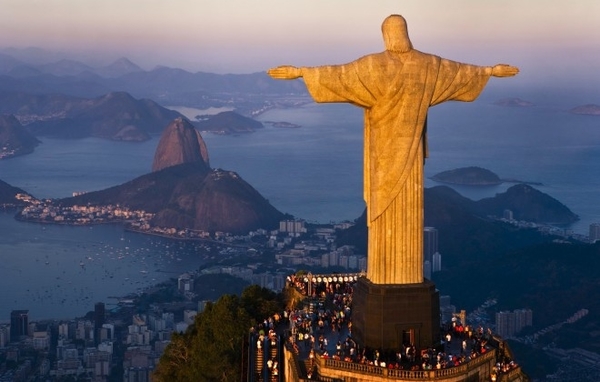 Image source: Soulbrasilmagazine
One among the 17 Megadiverse countries in the world (with Colombia, Peru and Venezuela among the others from this continent), Brazil is home to diverse wildlife, natural environments, and extensive natural resources in a variety of protected habitats. Three elements of Brazil that truly make it stand out from a lot of other tourist attractions are its people, and intense love for dance and music.
Despite being unified by a single language in Portuguese, its quite possible for people from one part of Brazil to be treated as tourists in another part of the country. In general, Brazilians are a fun-loving people. While Southerners may be somewhat colder and more reserved, from Rio upwards people usually boast a captivating attitude towards life and truly enjoy having a good time. It is believed that Brazilians are reputedly one of the most hospitable people in the world and foreigners are usually treated with respect and often with true admiration. The best time to visit Brazil is during the months of February and March close to the dates of the Carnaval, which is one of most spectacular shows one can ever witness. This single event is enough to gauge the love for dance, music and female beauty in the country.
The most well known cities in Brazil for tourists are Rio De Janerio and Sao Paulo which are largely cosmopolitan with strong influences of several ethnicities and nationalities. While in Brazil your time would most likely be divided between exploring its natural wonders and chilling out on its amazing beaches. Among the must see natural wonders in the country are the Iguazu Falls which are situated at the border of Argentina, Brazil and Paraguay and are one of the most spectacular sights in the world. Finally a tour of the Amazon Rain-forest and a glimpse of its one billion acres of incredible bio-diversity would give you your fill of nature during your trip. For the rest of the journey, one could enjoy the active city life of Rio, Sao or head to the numerous stunning beaches in the northeastern part of the country.
Argentina
Along with Brazil, this Spanish speaking, soccer loving country which is the second largest landmass in the continent certainly ranks as must-visit destination. Argentina is well known as the land of the immigrants, as large number of them particularly from Europe settled in the country post World War I. With its gorgeous landscapes, cosmopolitan cities and lively culture, Argentina is a traveler's paradise. It stretches almost 3500 km from Bolivia to the tip of South America, covers a wide range of geography and climates, and is almost the size of India. Nature-lovers would like to climb on the Patagonia, South America's highest peak, walk among thousands of penguins and admire the world's most amazing waterfalls which share a border with Brazil and Paraguay.
Colombia
Choosing three countries worth visiting in South America becomes a bit of a challenge as you start to approach the third possible contender. Chile, Peru and Colombia are all excellent destinations with the former two more well known than the latter owing to world famous tourist hubs such as San Pedro De Atacama and Macchu Pichu. Thus, for the purpose of this feature we chose to showcase the less traveled and slightly more dangerous country of Colombia.
The first things that comes to mind when one hears about Colombia and its capital Bogota, is its association with civil conflict and guerrilla warfare. However, the truth is that post 2010 the country has become much more peaceful and safer than before and is back to becoming a major a tourist destination. Also ranked as one of the 17 Megadiverse countries in the world, traveling in Colombia is definitely worthwhile. From Bogota, with a temperate climate 2,600 m (8530 ft) above sea level and at a constant temperature of 19 degrees Celsius, a drive of one or two hours North, South, East or West can take you to landscapes which are as diverse as they are beautiful.
Two cities worth visiting in Colombia are Bogota and Cartagena. The former is the republic's capital where all of the country converges offering its visitors a sight of its splendid museums, bustling markets and scintillating nightlife. Cartegena however is Colombia's jewel and a tourist city par excellence. The colonial architecture and the skyscrapers can be be seen together in this city that offers a unique experience of festivals, restaurants and hotels.
Well, that's our round-up of countries worth visiting in South America. Which place did you like the most? Share your thoughts by leaving a comment.
Featured image source: statravel.com