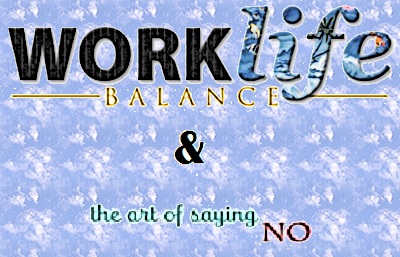 MOVE Guides founder and London Business School student Brynne Kennedy Herbert shares her journey of entrepreneurship while pursuing an MBA
I attended London Business School's fantastic TEDx Conference. In the morning I stayed home to get some work done on my start-up business, MOVE Guides. We are officially launching our MOVE LDN iPhone app this week. I needed to do a final edit of the content (we produce comprehensive guides for moving to London) and catch up on piles of email. My iPhone recently died and, as I explained to the chap at Vodafone, being without mobile email as an entrepreneur is like being without food for the average person.
Starting a business and doing an MBA really is the ultimate tightrope. Its midterm time in business school, spring conference season in London and MOVE Guides launch period, all at the same time. Additionally, this April, the UK nicely graced us with almost as many holidays as Americans get in a year (thank you, Will and Kate). When I was an investment banker, I used to sit in my office daydreaming of the next holiday. I had each and every travel site bookmarked and my delightful travel agent, Roy, on speed dial. As an entrepreneur, a holiday is a nightmare. It means meetings foregone, contacts unavailable and conspicuous absences in social media. For the month of May, it means loads of work to catch up on.
In addition to the May work ramp up, it's conference season in London (why everyone should want to go to artificially lit conference centers in the height of spring is beyond me). In the next month, we at LBS have the Tedx Conference, Latin America Business Forum, Asia Business Conference, Entrepreneurship Conference, Real Estate Conference, Art Investment Conference, and Alpha Tech Social Media Conference.
One of my favorite UK businesswomen recently reminded me that, to be a successful entrepreneur (and businesswoman), it is essential to learn the value of saying "no." With so many opportunities for personal enrichment, speaking engagements, and networking events, she suggests using a matrix of importance when accepting engagements. For me, it goes something like this: (1) my family, (2) my business, (3) my school and (4) myself. And so, as I evaluate conference season and spring fun in the sun, I use my matrix. Attend TEDx LBS? Absolutely. (A friend I consider in category 1 organized the speakers and the ideas discussed certainly benefit 2, 3 and 4). Art Investment Conference? Probably not. (That really only satisfies 4 and pure personal enrichment doesn't really fit in the matrix, right now).
Friends often ask me how I manage an MBA, start-up business, yoga teaching job, and husband. Well, that's my secret, folks. I manage engagements with my matrix, and if they don't fit in, I'm probably not going to do them. If they do, well, they're probably worth it.
(Brynne Herbert is the Founder and CEO of MOVE Guides, a platform for global relocation. MOVE Guides produces mobile apps and manages THE MOVEMENT, a location-based Q&A community. Visit us and follow us on Twitter at@moveguides)