Owing to the overwhelming response and feedback received to our previous articles on this topic, viz.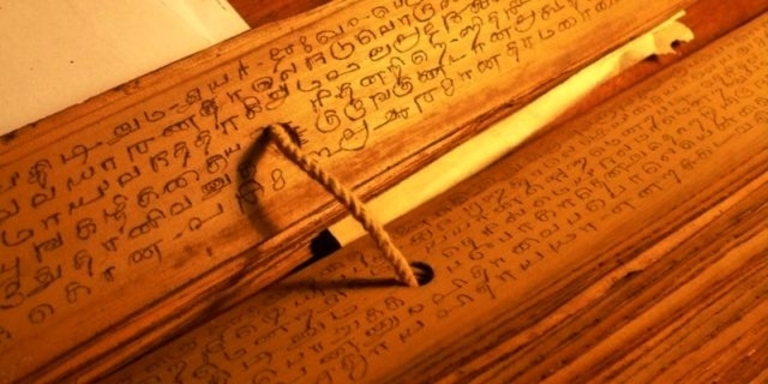 Image source: shivanadiastrology We identified that people are most curious about knowing the locations of different Nadi Astrology centers in the country. This article thus contains details of some Nadi Astrology centers across different Indian cities. If you are aware of any other credible centers then kindly add the details to the comments section and we shall make them a part of the article at a later stage.
Chennai
Sri Kousiga Agastheeya Vakkia Nadi Jothida Nilayam Dharma Selvaraj 11, Rukkumani Road, Mambalam Chennai – 600 033 Ph: 23710365
Nadi Jothida Nilayam 36, New Estate Bank Colony, Chennai –  45 Ph : 22366264
Sri Agathiyar Nadi Jothida nilayam ( D balasubramaniam) 189, Periyar Nagar, Kanchipuram, Tamil Nadu – 631501 Phone No: 044-27269283, 94436 89363
Delhi
Sri Agasthiya Mahasiva Sukhshma Naadi Astrological Center No. 643, Sector 31, Gurgaon, Haryana – 122 001, India. Phone: +91-124-2384111/2380222, Mobile : – (0)98102-46999 , (0)98108-39000 , (0)98681-23999
65-A, D.D.A. MIG Flats, Phase – 1, Opposite 100 yards from Qutab Hotel, Katwaria Sarai, New Delhi – 100 016 Phone : +91-11-26515146, +91-11-26851833 Mobile : +91-98182-34498
Agasthiar Naadi Centre C 8 /8667, Vasant Kunj, New Delhi, Delhi 110070, India Ph No: 011 26132293
E-1/209, Second Floor, Krishna Market, Part 1, Lajpat Nagar, Delhi – 110024 India Ph No: 011 29817280/3679, 9968508239
Bangalore
Dr. D.S.K. Nayanar Sri Agastya Sri Kousika Nadi Jothidam #312, 8th Cross, 35th Main,Near Trishul School,JP Nagar 6th Phase, Bangalore – 560 078, India. Ph: +91 80 26656000, 26652400, Mobile: + 91 93433 63181
Mumbai
Shri Vashista Naadi Astrology Centre 18/141, Ground Floor, Old Anand Nagar, Vakola Bridge, Near Swagat Hotel, Santacruz (E), Mumbai – 400 055
Shri Koushika Nadi Astrology Centre 25/195, Near Vora Dental Clinic Vakola Bridge, Opp Pankaj Marble, Anand Nagar, Nehru Road, Santacruz East, Mumbai – 400029 Ph: +(91)-22-61614215
Sri Agasthya Naadi Astrology JAY MAHAVEER DARSHAN, 101, first flr., L.T road,, Near station, Mulund [East], Mumbai,Maharashtra Ph: 022 32423839
Chandigarh
Nadi Astrology Center 712, Panchkula, Sector 8, Chandigarh – 134109 Ph: (0172) 2565864, Mobile: 9872333551
Based on the comments received on this feature we have identified a few points to take note of during your visit to any Nadi Astrology center and places to avoid going to
.
Never give your name, date of birth or any other information which can identify something about you when you visit a Nadi Astrology center. Only give your thumb impression and answer any question they may ask in yes or no within five seconds.
If your leaf is found and the person who gives you the reading is saying a lot of negative things about your life and career, then start becoming suspicious. When the focus starts turning towards getting a lot of religious rituals and ceremonies done then it is likely that the center is a fraud.
Based on Alieesha Thomass comment, Shri Agasthiya Maha Shiva Naadi Astrological Center is run by a bunch of phonies and charlatans who only want to make a fool out of you and take your money. Places with this name are present mostly in Pune and Mumbai so please don't visit these centers.
We continue our endeavor to keep people informed about this subject so keep the discussion going through your comments.