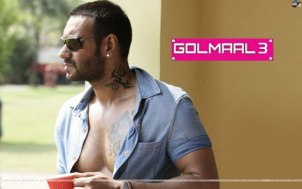 Its that time of the year when a slew of yearly festivities in the form of Raksha Bandhan (August 24), Dusshera (October 17), Diwali (November 5), Christmas and New Year are gradually creeping up and people across the country are getting ready to enjoy this time.
Festival time also means that a host of new offerings are getting ready to be released to the masses. Unlike the US, where the Holiday season usually sees a host of new products being released, in India, the Holiday Season usually means big budget Bollywood movies and people going to the Cinema Halls hoping to catch a good movie to liven up the holiday spirit.
So after what has been a pretty damp year in terms of good quality Entertainment, what can the Indian Audiences expect closer to Diwali. We take a closer look at 3 Movies that we think will get the Audiences excited:
Golmaal – 3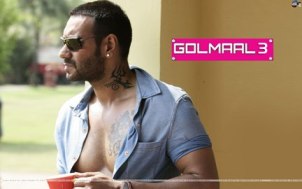 Rohit Shetty is back with the third installment of the Golmaal series with Golmaal – 3 starring Ajay Devgan, Kareena Kapoor, Arshad Warsi, Tusshar Kapoor, Shreyas Talpade, and also a couple of new actors who weren't part of the original series. With a strong cast and a movie franchise that has performed well in the past, Golmaal – 3 shall surely attract fans of previous versions of the movie as well as fans of the Star Cast. The light hearted nature of the movie is also bound to be a major draw for Audiences looking to enjoy the festive spirit.
The movie is currently slated to be released on November 5 or a few weeks after that date.
Guzaarish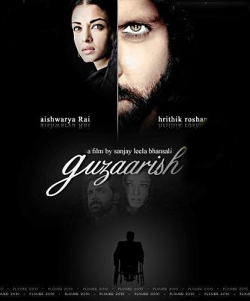 Sanjay Leela Bhansali is back with a Star Studded cast of Hrithik Roshan and Aishwarya Rai for yet another Romantic Movie with a difference. Reportedly, the movie will revolve around the story of a married nurse (Aishwarya Rai) and a quadriplegic, wheelchair-using patient Ethan (Hrithik Roshan), suffering from impairments of the motor and sensory functions of his limbs, with whom she develops an intimate bond.
The movie is currently slated for a November 17 release and will make for a good family entertainer. It will certainly draw the millions of Hrithik Roshan and Aishwarya Rai fans win the country.
Khelein Hum Jee Jaan Sey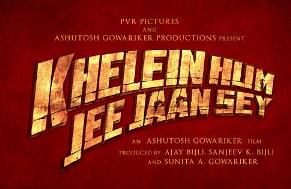 Following on the heels of wifey Mrs.Rai Bachchan, Abhishek Bachchan will be seen in this period starer directed by Ashutosh Gowarikar of Lagaan fame alongside Deepika Padukone. The movie is said to be a period thriller and is based on the book 'Do And Die' by Manini Chatterjee, based on the Chittagong Uprising of 1930. The film is being shot in Goa and is scheduled for a worldwide release on 3rd Dec 2010.
Unlike some of the other movies releasing this year, KHJJS as it is popularly known has taken to Social Media big time and it already has a Facebook Page and a Twitter Account.
Official Trailers for these films are not yet out, but remember to keep checking our "Catch this Flick" section which will be updated as soon as we see the first trailers.