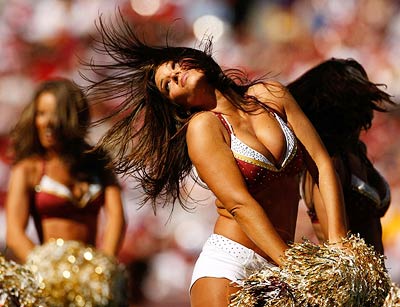 8 Teams, Fast Paced Cricket, Cheerleaders, The Best Cricketers In The World, New Found Camaraderie between Cricketers from different Countries, Putting India on the World Map, Glamor from the Film Industry, World Cup like enthusiasm……the list continues.
The above are just a few key-words which describe the Indian Premier League which has made for some fabulous viewing so far. However I am reminded by the old saying which says "Too Much Of A Good Thing". Is the IPL in any way doing any harm to us? This is an open ended question, because I myself am befuddled. I do not have an answer to this question. I can only dwell on the good points of the IPL. Besides those described above here are a few more:
Your Daily Dose Of Cricket: What does an average Indian television viewer need? No, not Saas-Bahu soaps. They are anyway getting really boring. Nothing beats fast paced 20-20 cricket. Nothing better than a cricket match starting every day at 8 PM in the evening, when you are just back from work and relaxing into your easy chair. The latest Television Rating Points (TRP's) show higher ratings for the matches than for the women oriented soaps, even among women. This has moved SET MAX to the Number 1 spot across genres of television channels (SET MAX paid USD 1 Billion for 10 years television rights of the IPL)
Emergence of New Indian Cricketers: Ever heard of Wriddhiman Prasanta Saha or Pinal Shah or the young crop of U-19 players Virat Kohli, Shikhar Dhawan. Well these guys are ready for the big league and these are just some of the names I have seen play. I am sure the end of the IPL will see a lot more competition for a spot in the National Indian Cricket Team.
India's Dominance In T-20: The reigning world cup champions will benefit a lot from the IPL. I feel this would help them keep their dominance in T-20 cricket since the players are learning to manufacture shots which can fetch easy runs in T-20. The swoop shot has become a favorite of many batsmen and the ability to execute that and many more innovative shots will be critical.
New Business Opportunities: IPL can be tapped to create several more business opportunities for many verticals. From Retail to travel to media, several industries will benefit from this reality show which can keep anyone on the edges of their seats.
It's nearing 10 days since the IPL started and there is a considerable interest amongst the viewers. So even though there is confusion many a times as to which team you should root for, that's eventually good for the game since you end up watching the Delhi Daredevils with as much interest as the Kolkata Knightriders.
Too bad Bhajji had to slap Sreesanth and create the controversy that this format did not need. Nevertheless every controversy is an opportunity to create greater interest in the concept.